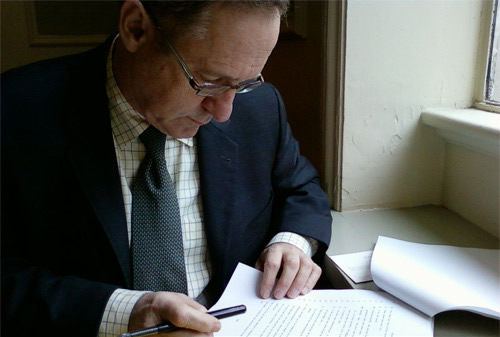 Donald Chisum is the sole author of Chisum on Patents, a multiple volume treatise, which was first published in October 1978. He regularly revises the treatise to account for developments in United States patent law. He is also the sole author of the Patent Law Digest. He was professor of law at the University of Washington from 1969 to 1996 and professor of law at Santa Clara University from 1997 to 2006, From 1997 to 2006, he directed the Santa Clara Summer Institute on International and Comparative Intellectual Property, Munich, Germany. In 1989, he received the Jefferson Medal Award from the New Jersey Patent Law Association, for outstanding contribution to the constitutional goals of the patent and copyright systems.
Registration is now open for the Chisum Patent Academy's next Advanced Patent Seminar, March 5-6, 2015, at the 21C Museum Hotel, Cincinnati, OH.  Details are here and here.
The Chisum Patent Academy's annual summer seminar will be held at our office in Seattle, WA on August 12-14, 2015.  Details are here.
Follow Donald Chisum on Twitter!